Back To Top
Forklift Attachments such as Tipping Skips, Safety Access Platforms, Lifting Jibs, Goods Cages and Drop Bottom Stillages
Our forklift attachments are designed to fit your forklift truck to provide additional functionality and aid with waste handling and materials handling. We manufacture Tipping Skips, Lifting Jibs, Stillages, Safety Access Platforms, Goods Cages, Tow Ball Attachments and Snow Ploughs that all fit on the forks of the forklift. Some attach to the forks with a safety chain, whilst others slide onto the forks. The Self Tipping Skips can be attached to forklift trucks to enable the forklift driver to tip the skip without leaving the safety of his seat.
Our range of forklift truck attachments ensure you get the most from your forklift truck and at the best price possible.

Our Forklift Tipping Skips are designed specifically to save time, money and improve safety. They are suitable for use with most fork lifts.
The Tipping Skips handle virtually any bulk material and are manufactured in three different thicknesses. Therefore, there is a Tipping Skip to suit every application.
All Forklift Tipping Skips have an automatic self locking return and come complete with four way entry based frame, safety catch on tip mechanism and safety chain to prevent movement on forks.
They are finished with two coats of heavy duty paint for durability.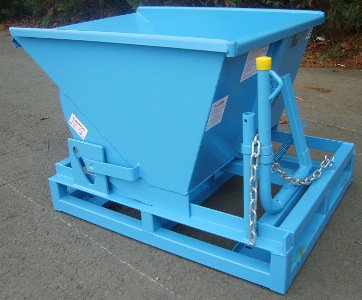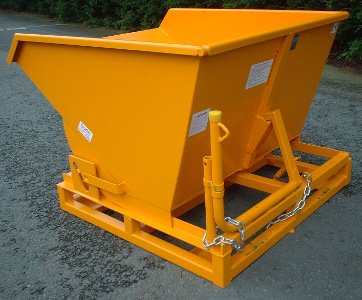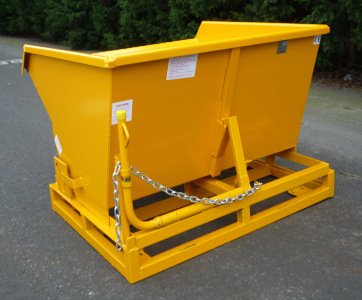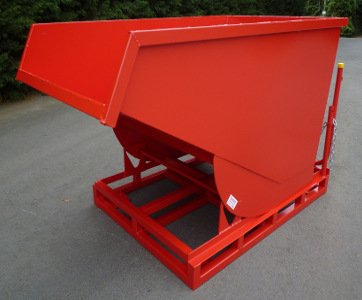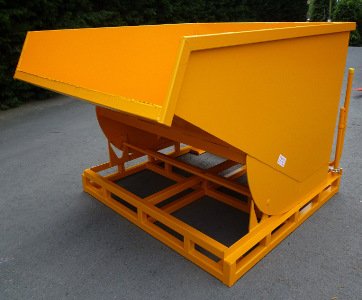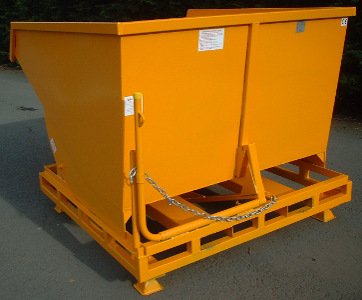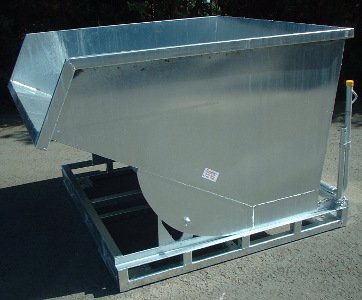 Sizes available: 0.25, 0.50, 0.75, 1.13, 1.30 and 1.75 cu.m.
Manufactured in a choice of 3mm or 5mm plate
Four way Entry Base
Optional extras include: Automatic Tipping, Castors, Drain Taps, Galvanizing, Mesh Tops & Steel Lids.
Forklift Safety Access Platforms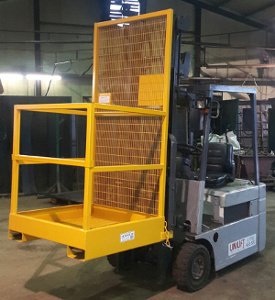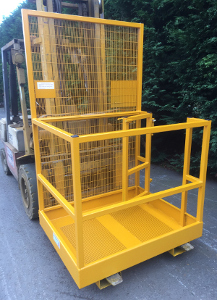 Our Safety Access Platforms are designed to be fitted to the forks of your forklift truck to offer a strong and safe working deck from which to carry out maintenance work or building inspection.
The access platform is designed to hold a maximum of two persons. To aid safety, our platforms have a top safety hand rail, intermediate rail and kick plate all around and Non-Slip flooring.
All our Forklift Safety Access Platforms are tested and supplied with certificates.
Forklift Safety Access Platform – Lift Up Entry Bar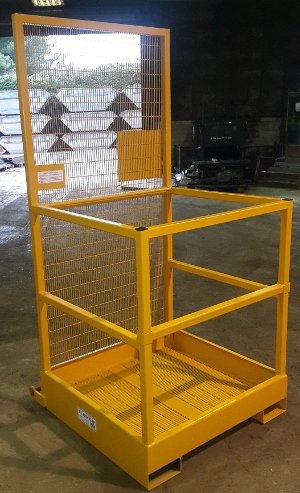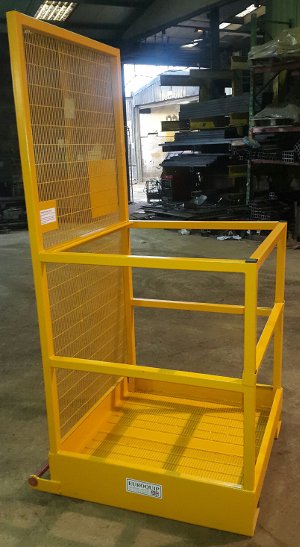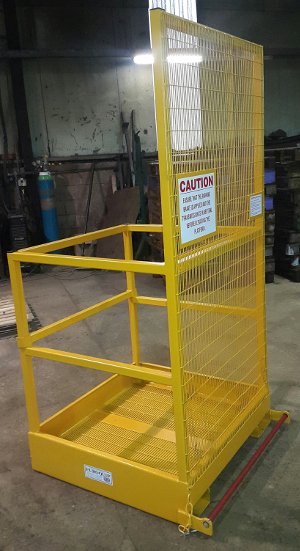 Approx. 2040mm High x 965mm Wide x 920mm Long
Suits Forks up to 180 x 75mm
Unladen Weight: 115 KG
Minimum Truck Capacity: 1.5 TONNE
Load Centres: 500 MM
Max Load: 500 KG
Safety retaining bar behind forks
Lift Up Bar Entry at Front
Work restraint anchorage point
Fingerguard Mesh Back Panel
Top safety hand rail, intermediate rail & kick plate all around
Non-Slip Mesh Grid Flooring with Drainage Holes
Full operating instructions/caution labels
Identification plate
Conforms to HSE guidance note PM28 (4th edition)
Non-integrated working platforms do not come under the Machinery Directive and therefore are not CE marked
Forklift Safety Access Platform – Side Gate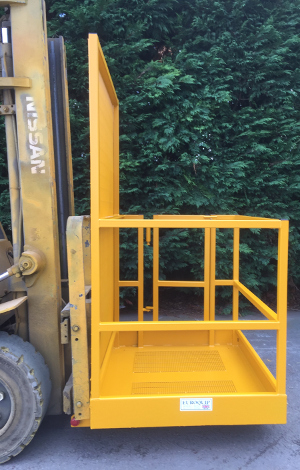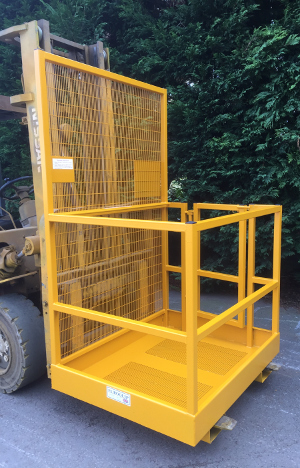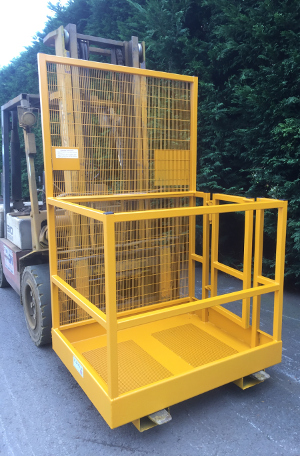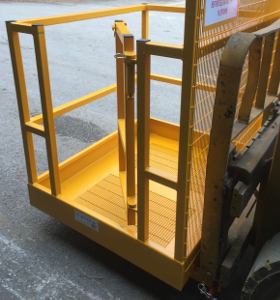 Our Gated Model Forklift Safety Access Platform is built to the same specification as our Lift Up Entry Bar model but with the following changes:
Larger Working Area - Approx. 2045mm High x 1210mm Wide x 1025mm Long
Self Closing & Locking inward opening Gate Entry
Unladen Weight: 150 KG
Other Safety Access Platforms/Personnel Cages/Work Platforms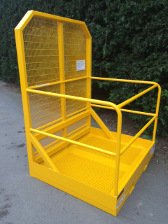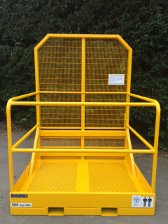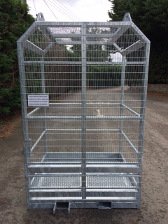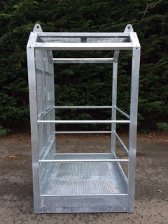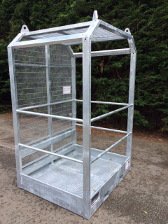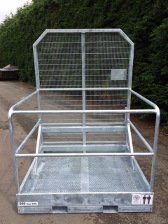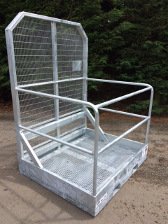 Safety Harness Fall Arrest Kit
For use with all our Forklift Safety Access Platforms that we manufacture.
Kit Comprises of:
1 x One Link Fall Arrest Harness - Rear Attachment
1 x 1.5m Adjustable Work Positioning Lanyard
2 x Carabina Clips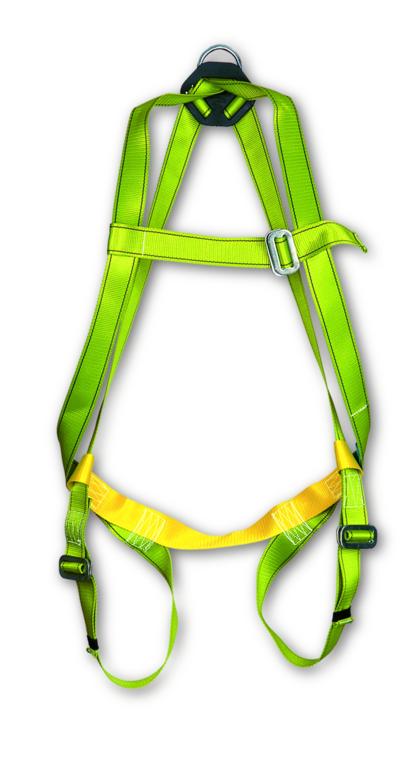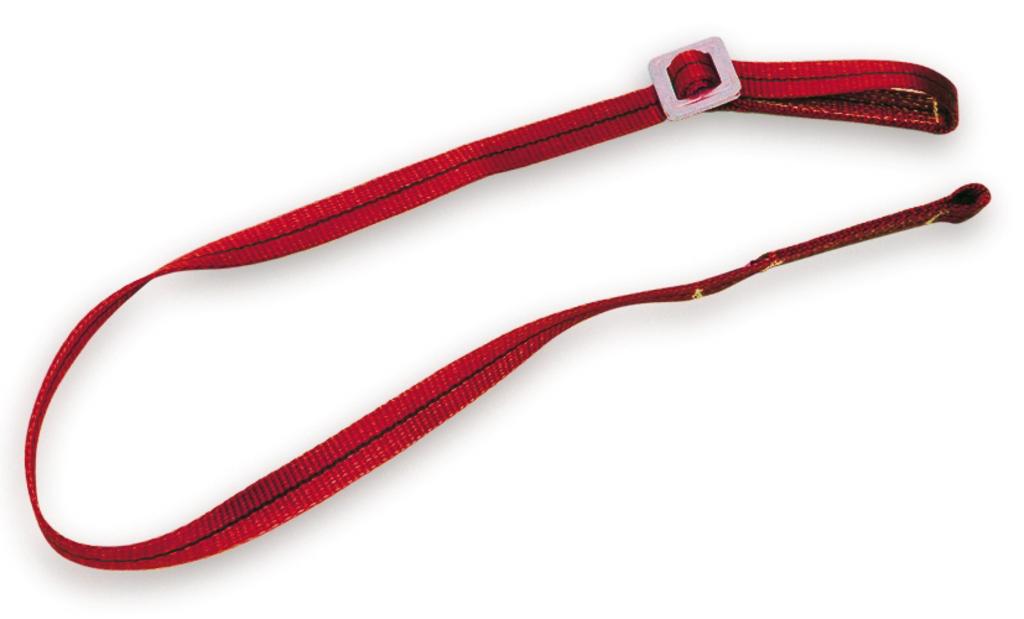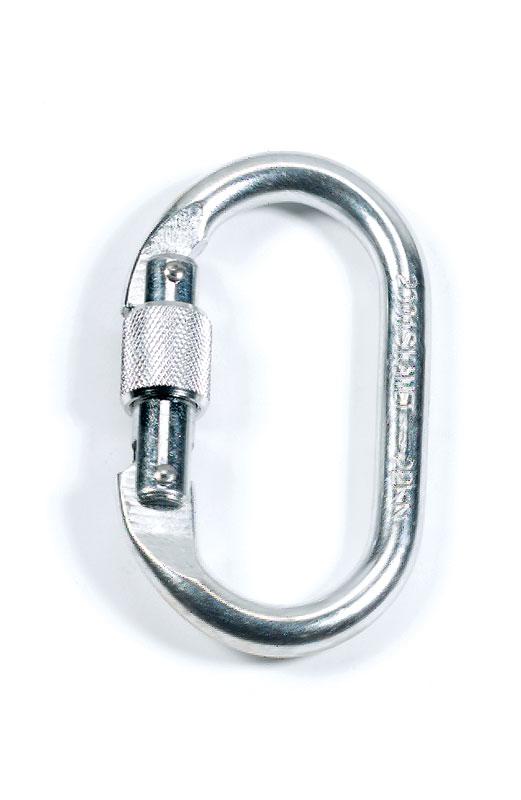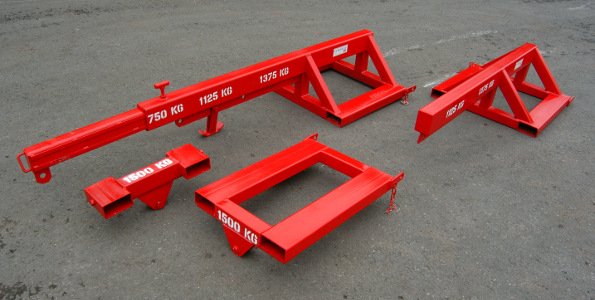 Our Forklift Lifting Jibs adapt your forklift truck to a crane in seconds. The Jibs are supplied with a tested 'D' shackle and swivel hook.
A safety retaining bar behind the forklift's forks is essential and is fitted as standard to our Forklift Lifting Jibs. The jibs will suit forks up to 140 x 60mm.
All our Forklift Lifting Jibs are tested and supplied with certificates.
FJ1A - 2000KG S.W.L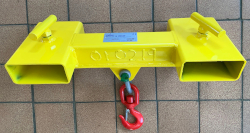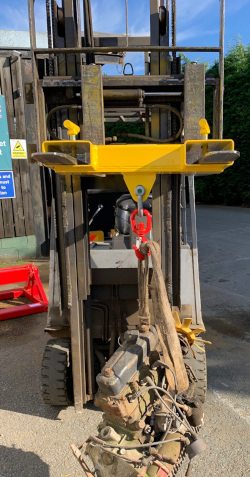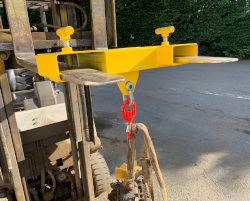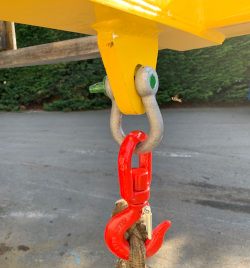 FJ2 - 1500KG S.W.L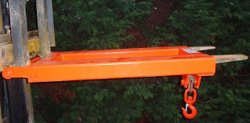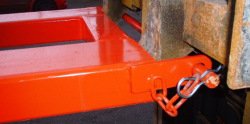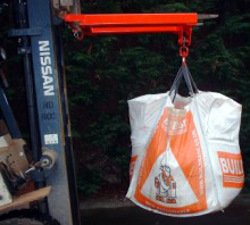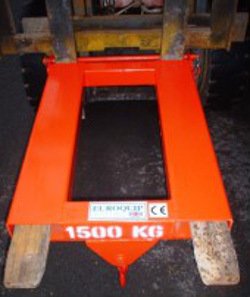 FJ3 - 1500KG S.W.L - 1000KG S.W.L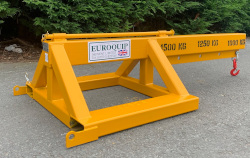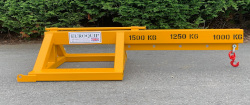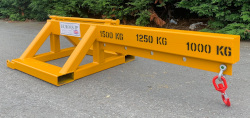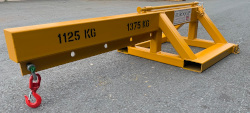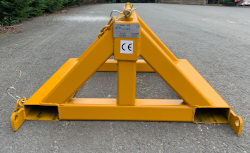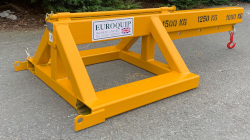 FJT - 1500KG S.W.L - 500KG S.W.L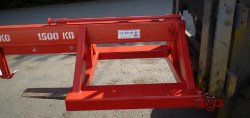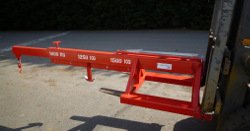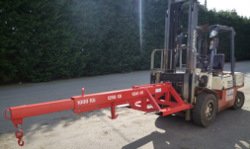 Telehandler Extending Lifting Jib
Weld on Brackets to suit Machine
1500KG S.W.L. – 500KG S.W.L.
Supplied with Swivel Hook & Latch and 'D' Shackle
Tested & Supplied with Certificate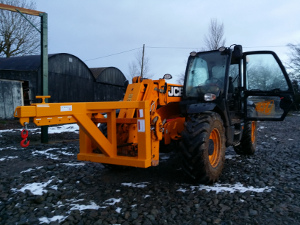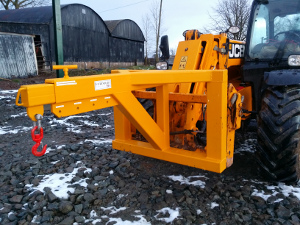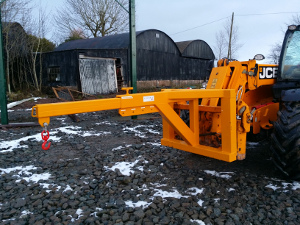 Forklift Drop Bottom Stillage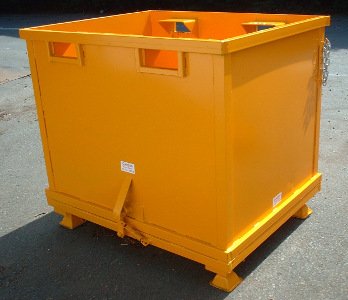 Our Forklift Drop Bottom Stillage is used where space is a limiting factor. Waste can be emptied into the Stillage and when full, lifted by a forklift truck over a skip and the contents then dropped into the skip. To relock the base simply lower the Forklift Drop Bottom Stillage to the ground after emptying. Both opening and closing of the Stillage can be achieved whilst the driver remains seated. The Forklift's Fork entry is through guides at the top of the Stillage.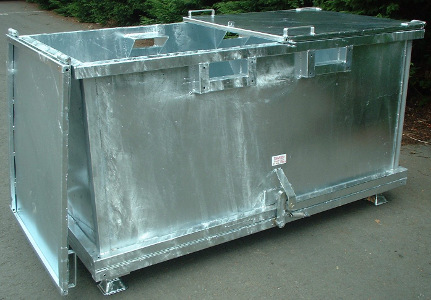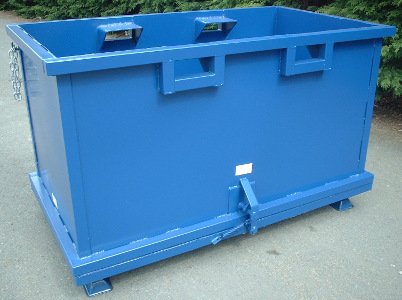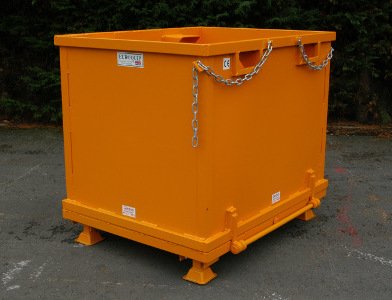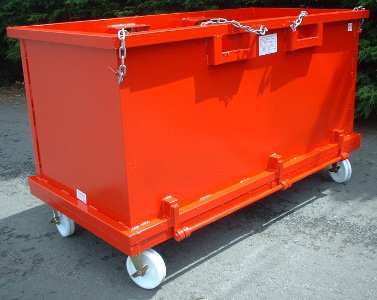 Our Forklift Drop Bottom Stillage is Automatic Emptying by the forklift driver so there is no manual handle to operate.
Manufactured from 3mm plate
Reinforced corners, 50 x 25mm box section around edges
Guides strengthened by 25 x 25mm box section
Safety chain to prevent movement on forks
Fitted with pallet feet as standard
Optional extras include: Castors, Galvanizing and Steel Lids.
Sizes available: 0.50, 1.00, 1.50 and 2.00 cu.m.
Forklift Tow Ball Attachment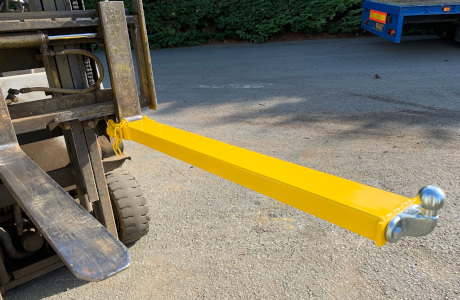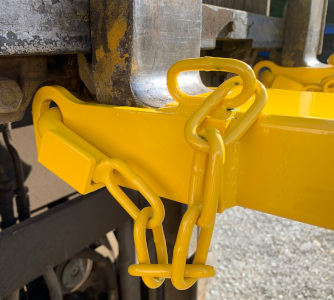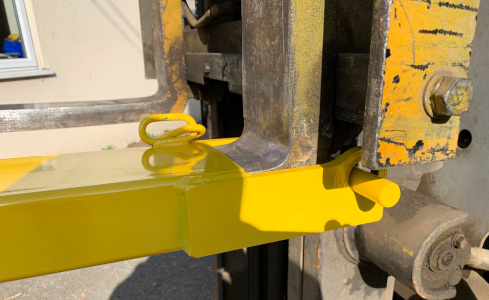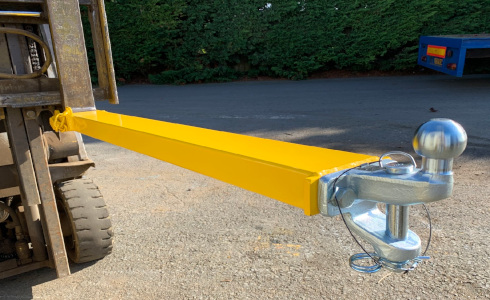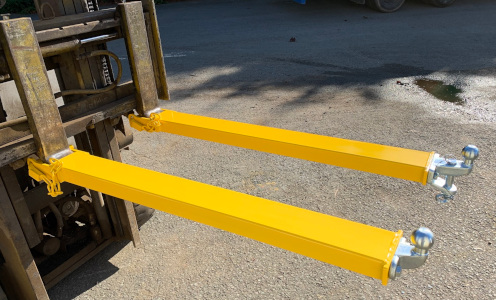 The Forklift Tow Ball Attachment is designed to be used for maneuvering Trailers, Compressors and Generators around the yard using a 50mm tow ball.
The Attachment mounts onto the Forklift's Fork and is secured in place behind the heel of the fork with a heel pin. The other end of the Attachment fits onto the Tow Ball on the Trailer.
Finished with two coats of heavy duty paint for durability
Max Fork Size: 110 x 50mm
Max Fork Length: 1250mm
Also available with Tow Ball & Pin Coupling
Forklift Snow Plough/Yard Scraper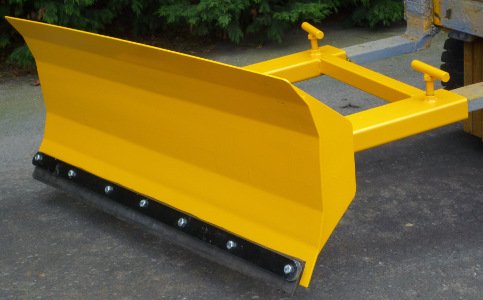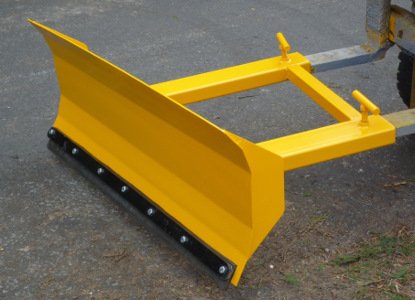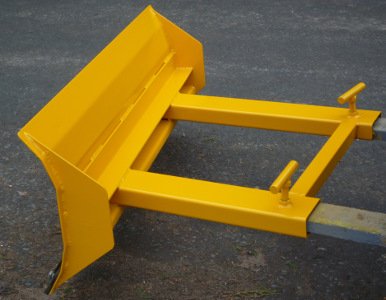 Our Forklift Snow Plough/Yard Scraper Attachment has a fixed blade position that is angled to clear snow to the left. The Forklift Snow Plough/Yard Scraper we manufacture can be supplied in widths from 1260mm to 2500mm and come with a heavy duty thick rubber blade.
Rest assured, our Snow Plough/Yard Scrapers are fit for purpose and will keep your snow clearing operations moving during the winter months. They can also be used for clearing general waste during the warmer months!
1260mm Blade Width Standard
1500/1830/2000/2500mm Blade Width also available
Manufactured in 5mm Plate
12mm Rubber Wear Strip
Max Fork Size: 110 x 50mm - other sizes on request
Secures to forks with screw bolts
Fixed left hand sweep angle
Finished with two coats of heavy duty paint for durability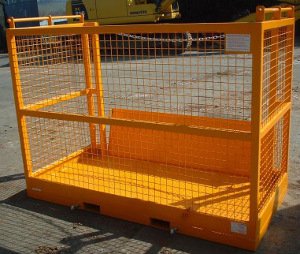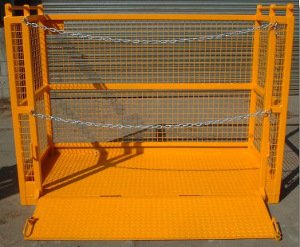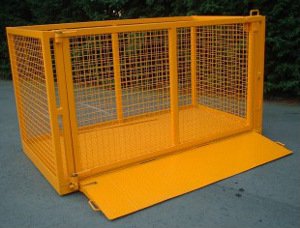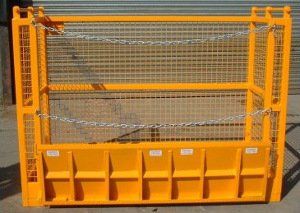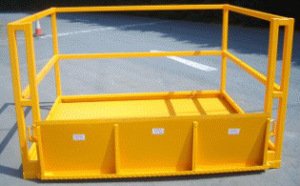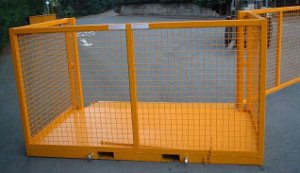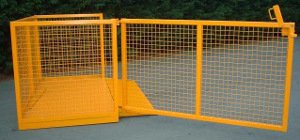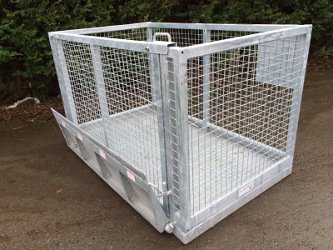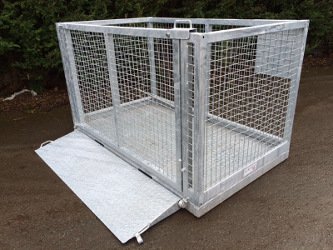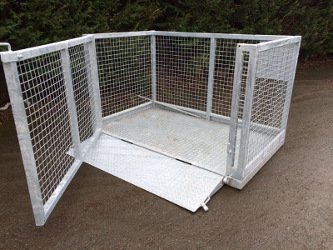 The Forklift Goods Cage is designed for lifting goods up to a mezzazine floor and unloading with a drop down ramp.
We can manufacture our Goods Cages to suit your requirements. Please call us to discuss further.
Please note that Forklift Goods Carrying Cages are for carrying goods only and must not be used for personnel. For personnel carrying cages please see our Forklift Safety Access Platform.